Hey and thank you for reading my first ever tag, much to my surprise I actually got chosen for three different tags on Thursday so I'll be posting them over the next few days and I'm really excited about filling in all of the answers!
I've been very kindly nominated for 'The Liebster Award' by the wonderful Sophie @ MeAndInk I'm incredibly grateful for this and appreciate it more than I can say. So thank you so, so much!! You should definitely check out her page as it's full of fantastic bookish content and has some absolutely amazing posts that I adored reading. Seriously, check out her page if you haven't already!
---
The Rules:
Thank the blogger who nominated you, provide a link to their blog and display the award.
Answer 11 questions they asked you.
Come up with your own 11 questions
And lastly, tag some bloggers!
---
Sophie's Questions:
What are some of your favourite quotes from books that you've read?
So I couldn't answer this without including at least a few Harry Potter quotes. I also had to look online for a couple as, although I remember a lot of books having beautifully quotable writing, I haven't actually gotten all that many quotes saved. I seriously need to start favouring some on Goodreads!
"Just because it's taken you three years to notice, Ron, doesn't mean no one else has spotted I'm a girl!"

J.K. Rowling, Harry Potter and the Goblet of Fire
I had to include this one because when I spotted it I burst out laughing!
"He must have known I'd want to leave you."
"No, he must have known you would always want to come back."

J.K. Rowling, Harry Potter and the Deathly Hallows
"Kiss me again," he says, drunk and foolish. "Kiss me until I am sick of it."

Holly Black, The Wicked King
No one is ever the villain of their own story.

Cassandra Clare, Lady Midnight
The writing on the orange quotes is 'Alice In Wonderland'. I got it years ago so can't remember the creator but if it's you, or you know who it belongs to, let me know and I'll include that information.
There's also a quote that I absolutely adore in the book that I'm currently reading but I don't really feel able to include it as it's majorly spoiling for earlier books in the series.

I know that the question asked for books I've read, and that I've gone a little overboard, but I absolutely had to include these last two quotes even though I haven't read the books as they're what made me desperate to read them in the first place!
"Some people are like Slinkies. They aren't really good for anything, but they still bring a smile to my face when I push them down a flight of stairs."

Patricia Briggs, Iron Kissed
"In four short days, she'd be in my arms, bleeding out. And I'd finally become the dark prince my father knew me to be as I unleashed myself upon them all."

Kerri Maniscalco, Becoming The Dark Prince
The novella that this quotes from comes out on the 15/07. I really need to start reading this series soon!


What is/was your most and least favourite subject at school?
My favourite subject was History. I've always found learning about different periods of time fascinating although, to be fair, it does depend where the information comes from at times; some textbooks are a bit too dense and dry. But overall I find history absolutely fascinating and, although I'm not studying anymore, I'd love to visit some historical landmarks eventually. I've always been especially interested in the Tudors for some reason.

Picking my least favourite subject is a little harder. My instinct was to say 'maths' (although I think some of that was due to some of the teachers that I had for it) then I realized that actually it was probably French. Don't get me wrong I'd love to be able to speak a different language, preferably several, and I'd absolutely adore going to Paris but subject wise I truly wasn't a fan of French. I think a big part of that was being expected to talk in front of an entire classroom (which in my opinion is horrid), especially in a language that you're uncertain of. And then, of course, my strongest memory of the subject is one of my teachers giving us 'French names'. Everybody in class thought mine was hilarious so naturally that was fun.
What is your favourite way to spend the weekend?
So I always want to say reading but I guess it depends really. Sometimes I just want to curl up with a book over the weekend, other times I want to make a jigsaw puzzle whilst watching the episodes of Charmed that I've already seen a couple of dozen times. If there's a new film out at the cinema I love going to see it. I also like going out for dog walks to different places over the weekend too though, especially if the weathers nice. So I guess it depends on the weather and what I've been up to recently.
Dragons or Elves?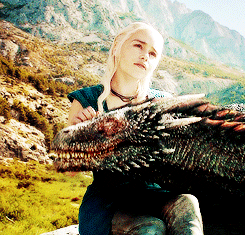 Dragons! If I'd read more books about elves I might have hesitated but at the moment I haven't really picked up many. Dragons are fascinating though, they can fly and when you see them in films or on television they always look amazing!! That being said I'm not sure how many I've come across in fiction; they appear in Harry Potter and one or two other things that I've read but I still need to read Eragon and Seraphina.
You get to ask ONE fictional character a question, who is it and what would the question be?
Wow this is a hard question. I really want to come up with something smart and insightful but I'm struggling all of a sudden. Part of me wants to say Nick Dunne in Gone Girl,
↓↓ (spoiler for anyone who hasn't seen the film, just highlight it and the text will show as I have no clue how to do spoiler tags on here) ↓↓
simply to demand how on earth he could stay with Amy after everything that she did.
That kind of feels like cheating as I've seen the film but not read the book though so I'm going to go with:
What on earth is your problem with 'beasts'? to Dolores Umbridge
as I'm actually really curious and feel like there must be some sort of story there. The major drawback to this answer however is the fact that I'd have to talk to someone as infuriating and vile as Dolores Umbridge to ask it.
What is your favourite film?
Oh this one's hard too! I don't think I have any one favourite film. Some of the ones that I love are: The Greatest Showman, Titanic, Practical Magic, Bohemian Rhapsody, Fantastic Beasts And Where To Find Them (I love Newt and the Niffler!!!) and The Hunger Games (I think that was a fantastic adaptation). There are probably a dozen more, at least, that I'm forgetting.
And, of course, my most recent favourite is the new version of Aladdin. I love it so, so much and seriously recommend seeing it if you haven't already.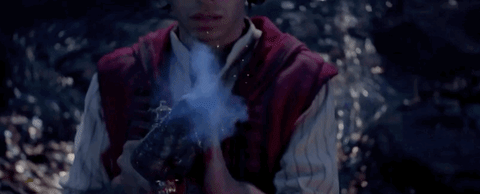 What is your favourite trope in a book?
Enemies to lovers. When someone goes from loving someone to hating them there's just so much tension and sparks almost always seem to fly. I love watching the dynamics change and just find these sorts of relationships so compelling to read about. I also have a huge weakness for reading about characters who are basically jerks at times; I have no idea why but I adore reading about them. Plus these kinds of relationships are always so fiery and watching someone fight against their own warring emotions when it comes to someone else is just fascinating.
What is your number 1 blogging tip?
I'm going to go with: if you ever get stuck on what to post, pick something that you feel passionately about. It's a lot easier to write about subjects that you feel strongly about, one way or another. Share your love for a book in a detailed, themed post or write about some series that you feel deserve a bit more love. Share some information about something that you love, other than books too if you want as you have a perfect place to share your passions within your own page.

Alternatively pick a subject that entices you and come up with a list of some sort; they give you a basic background structure to use and can contain all kinds of things. If its books then it's a great way to showcase ones that you've read, desperately want to get your hands on, disliked or simply aren't interested in. Lists can be about pretty much anything however, not just book titles; places you'd love to visit, mystical creatures that you love, TV shows, music, fears, hobbies… just anything that interests you or that you feel strongly about basically.
You get to work with any author (dead or alive) on any project, who would the author be and what would the project be?
Instinctively I just want to go with Harry Potter! Just anything Harry Potter but specifically it would be amazing to work on a prequel about Tom Riddle's past with J.K. Rowling. Firstly it would just be amazing to say that you'd worked with her on a book and secondly I really want that story to be told!
As I'm trying not to fall back on using Harry Potter as an answer though my actual answer is a fairytale retelling/crossover with Jennifer Donnelly. I really love the idea of crossing over some different fairytales and maybe, if I did some research, retelling some of the lesser known ones alongside the more frequently told tales. After reading Stepsister I can honestly say that I can think of no better author to pick for the subject matter either because her retelling was everything that a fairytale should be and more.
Which elemental power would you want (air, water, earth or fire)?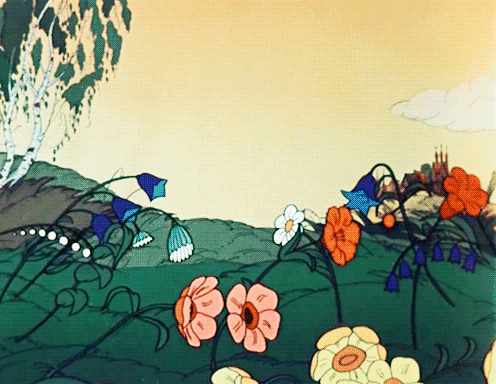 Part of me wants to go with fire as it's so showy and seems like the coolest in a lot of ways, despite how destructive it could also be. But instead I'm going to go with earth for several reasons:
a. It would be amazing to be able to make flowers bloom at will
b. If you ever needed to escape from somebody you could just open up a crack in the earth and watch them stumble.
c. You could still use earth as projectiles, if needed
d. Drawing strength from the earth would probably be possible to make yourself stronger
e. You could have the perfect garden without having to worry about gardening. It would definitely make having your own little paradise possible.
How do/would you organise your books on your shelves?
Confession time: I haven't changed my shelf layout over much in years. I have swapped a couple of books over for newer ones that I particularly love, or think I will, but I kind of like how they look right now in general so even though the series that I have on my shelves are older I struggle to change it.
I like to have them sorted by author and series but also, as much as possible, colour and size. I just like them to look like they belong together on a shelf. I absolutely adore some of the shelves that I see online which are purely colour coordinated but I could never do that because I need my series together too! So yeah, I kind of don't change them around over much.
There are some hardbacks that I'd love to add to my shelves, for instance, but they're always taller than everything else so I think it looks odd unless it's at the end of the shelf and then, trying to get it to look right colour-wise too is such a pain!  I need to try and rearrange them sometime to be honest but I just honestly don't know where to start :L I tried adding more Cassandra Clare ones in recently but they were all so massive that it made the other books on my shelf look oddly short.
Books that aren't on my shelf are either in one of two under-bed drawers or in my wardrobe where I've now filled those up too.
My Questions:
What book(s), series or author(s) do you think is really underappreciated?
If you could have any mythical creature as a pet or companion which would it be?
What do you think your greatest strength or talent is?
Which two books do you think would make the best crossover if tied together?
What fictional character would you hate to have as an enemy?
What's a food or drink that you really dislike?
If you could only read books by three authors for a year, which ones would you chose?
If you could study anything what would it be?
Which singer or group, alive or dead, would you love to see performing live?
If you could visit anywhere in the world at any point in time when and where would it be?
If you could send one book character into a different story who would you send, where and why? E.g. sending Hermione Granger into The Cruel Prince so that you could see her interacting with Cardan.
I nominate these lovely people who have some absolutely fabulous blogs that you should definitely check out:

Madison @ Madison's Inkwell
Marie @ Drizzle & Hurricane Books
The Girl In Boots @ Being A Book Nerd
Jade @ The Elder Books
Malka & Chana @ Paper Procrastinators
Naturally there's no pressure or obligation to do this I just really love your blogs. Also I'm sorry if I've tagged anyone who's done this before (and I'm really hoping that the tags worked?)  I just also want to mention Spines That Shine whilst I'm mentioning bloggers with content that I love as her reviews are fantastic; if you want to do the tag then consider yourself tagged but I couldn't see any on your page so I'm guessing that you don't do them (I still wanted to use the opportunity to mention your wonderful blog however).
So if anyone does this tag I look forward to reading your answers but, like I said, it's entirely up to you.
And thank you so, so much to Sophie for the nomination!!