It's time for my first tag of 2020 2023 and this time it's all about coffee. Firstly thank you so much to Sahi @ My World Of Books for tagging me in this. All of you should definitely go and check out their answers, along with the rest of their wonderful page. Secondly I'm so incredibly sorry for how ridiculously late my response to this is. I've honestly had this typed up since sometime in early 2020 (hence the original introduction) then somehow never got around to posting it. And thirdly I have a confession to make: I'm not a fan of coffee.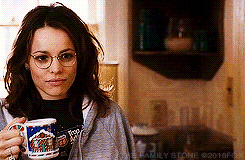 Yeah so that last bit is no longer true! When I was freezing cold one day I caved and tried a coffee to warm up and loved it. I will say that it has to have milk in it and some kind of sweetener but there are times when coffee definitely hits the spot. And tbh I pretty much always adore the flavoured varieties now. Cinnamon bun coffees – which I believe were limited edition only – were absolutely divine. So please, please bring them back one day!
Black Coffee:
A series that's tough to get into but has hardcore fans
There were two answers that immediately came to mind in regards to this question but, as I haven't attempted reading the other before (what the hell was it?!?), I'm going with The Lord Of The Rings. To be fair I only attempted to read this once, years and years ago, and gave up without really giving it much of a chance. It definitely strikes me as a series that could be harder to get into though and yet it's certainly also one with a lot of major fans. One day I do plan to try and read this series again. Maybe next year; maybe much later… basically it depends on how my reading goes.
Peppermint Mocha:
A book that gets more popular during winter or a festive time of year
This is one series that I definitely plan to finally get read this year. It's also certainly a series that seemed to get a lot more popular as winter started approaching. I've seen the Winternight Trilogy mentioned on a lot of different book lists lately. It sounds absolutely spectacular and I honestly can't wait to finally discover this magical world for myself.
Hot Chocolate:
Your favorite children's book
I had a lot of favourite series when I was growing up but the one that I couldn't help but instantly think of was the My Naughty Little Sister books. I remember loving both the stories and illustrations in these stories and know that I picked up the book on many an occasion. I can still remember certain scenes from it now so I really must have read this series a lot!
Double Shot Of Espresso:
A book that kept you on the edge of your seat from start to finish
The Wicked King certainly kept me on the edge of my seat from start to finish; how could it not with all that action, intrigue, betrayal and plot twists? There was literally always something happening in this book and I constantly had to keep turning pages to discover what would happen next.
Starbucks:
Name a book you see everywhere
Once again there were two books that popped into my head in regards to this question straight away. (And I hopelessly need to read both of them still but they're definitely both books that I plan to get to during 2020). ((What was the second one?? The Seven Husbands Of Evelyn Hugo maybe?)) I've gone with Red, White & Royal Blue this time though as I mentioned the other of these in my last book tag. I can't wait to finally get my hands on a copy of this book to find out why it's so popular. Although there's definitely pressure there too because what if I don't like it? I guess I'll just have to wait and see how I find this book for myself.
And it will surprise no one to hear that this book is still on my TBR.
The Hipster Coffee Shop:
Give a book by an indie author a shout-out
Sorry if Darkness Falls isn't by an indie author but I think it is? It came up when I searched for 'books by indie authors' anyway so fingers crossed. I ended up going for this one as I actually own a copy of it. It's still sat unread on my Kindle but I do plan to read it eventually!
Oops! I Accidentally Ordered Decaf:
Name a book that you expected more from
I'm sorry to say this but for me this has to be Slayer. It was still an alright book (and I gave it an additional star for capturing the 'feel' of Buffy The Vampire Slayer so well although on reflection I wish I'd just gone with half a star for this) but something was missing for me. I think it needed a bit more grit and additional darkness. It honestly breaks my heart to say this though as I had such, such high hopes for this book.
The Perfect Blend:
Name a book or series that was both bitter and sweet, but ultimately satisfying
With a category heading of 'The Perfect Blend' I feel like I have to pick the Harry Potter Series for this one. To me these are the perfect books and I don't think I'll ever stop loving them. They're also bitter, sweet and satisfying too though as there are so many moments of warmth and wonderful, darkness and despair and everything comes together in such a magnificent manner. So these books are both bitter and sweet; and I loved every single minute of them!
Chai Tea:
Name a book or series that makes you dream of far off places
Oh wow, why is this question so hard? I have a lot of books on my TBR that I think would fit this tag but I can't think of any that I've read yet. I feel like The Kingdom Of Copper would be the perfect answer to this but I haven't read it so I don't know for sure. Okay I'm just going to go with Diary Of A Crush: French Kiss as that was the book that first made me desperate to go to Paris. That isn't that far off from me but it definitely ignited a deep dream to visit the capital of France. So it counts. Besides which all of the fantasy novels that tend to come to mind are set in wildly dangerous places…
Earl Grey:
Name your favorite classic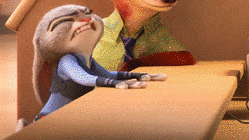 Can I skip this one? I don't have a favourite classic. I've only read one so far and I don't feel right about calling it my favourite by default as my feelings about it were rather mixed. I found it – much to my surprise – to be fine at first but I can only read one book at a time and it started seeming to take forever; I wanted to get back to my regular books and I got fed up. (The book was Great Expectations by the way). Anyway I am hoping, once I get my TBR under control, to try and get a couple of classics read.
Ooh wait I finally have an answer that isn't entirely by default. Emphasis on the entirely as it's now the only classic that I've picked up by choice but I did actually enjoy it more than I expected to. Knowing that part of Dracula was set in Whitby I decided to finally read my copy when I spent some time there last year and was pleasantly surprised by it. The atmosphere that the novel created was wonderful and it was certainly intriguing to read one of the early vampire novels. Honestly if it weren't for Van Helsings tendency to ramble I may have gone so far as to say I loved it.

Second update – I HATE Earl Grey. I was under this impression already but I accidentally made myself one the other week (heaven only knows how I got the peppermint and earl grey tea bags mixed up) and it was vile. Initially I thought it was tolerable but a few sips later I felt like I was going to be sick. Honestly I felt kind of ill for several hours afterwards. Why on earth would anyone pick earl grey over any other tea?
---
I Tag:
Sophie @ Me & Ink
Kaya @ A Fictional Bookworm
Naemi & A Book Owl's Corner
& anyone else who wants to do this.
Naturally there's no pressure for anyone to do this but I really wanted to tag some people as this is my first tag of the year and I do look forward to seeing your answers if you decide to join in. I also cannot believe that this tag has been sitting completely filled out in my drafts since early 2020. Sorry again for how late this is coming to you all. Although, bright side, at least I got to update this post to say that I now adore coffee!