I've got to say that I was absolutely over the moon to get nominated for this award not once but twice. It honestly means the world to me and I just want to say thank you so, so much to MP @ Miscellany Pages for tagging me. I love your questions and can't wait to get started on answering them. Please do check out their answers to this tag along with the rest of their wonderful page; there really is some fantastic content to find there!
Who is the most under-rated author you have read? Shout about them here so we can go check them out!
I kind of wanted to say Melissa Marr as I really do feel like her Wicked Lovely series is majorly underappreciated but – as I mention that rather a lot – instead I'm going to go with Cat Clarke. I don't think I've seen her mentioned yet since I've started blogging but she really does have some fantastic books which tend to be both compulsively readable and utterly heartbreaking. I've only read four books by her so far but I've enjoyed them all and can't wait to check out some of her other books. Next up will probably be A Kiss In The Dark.
If you were transported into a book, what genre would it be?
Ah tough question! Based on my reading choices I guess it would end up being fantasy or at least something vaguely supernatural. My life seems much too average to imagine being transported into a fantastical world though. Regardless I have to stick with fantasy as there would be so much to see and do; so many fascinating mystical beings to meet and sights to see. Fingers crossed that it would be a fantasy world within a fairly safe time though!
Tell us your favourite book quote.
I'm hopeless at remembering quotes; if I look them up I love them, if asked about them on the spot my mind goes blank. So I'm going to pick one from a book that I haven't read yet but which instantly left me wanting to read it. Why am I picking that one? Because it constantly sticks in my mind somehow, I guess maybe because it made me laugh?
"Some people are like Slinkies. They aren't really good for anything, but they still bring a smile to my face when I push them down a flight of stairs."
Iron Kissed by Patricia Briggs
Name a book outside of your comfort zone that surprised you or changed your perspective.
I always say that I want to read more historical fiction but I never seem to get around to it. That being said I have read a few and, in this case, I definitely expected for The Good Doctor Of Warsaw to be a difficult read so, in that sense, I wasn't surprised. It gave me more insight into historic events that I didn't know all that much about though. Naturally I knew some information about World War II but what I was taught in school never included mention of Warsaw or Dr Janusz Korczak. This book definitely inspired me to try and pick up others like it, to learn more about events that I lack much knowledge of. It also broke my heart to be honest. But that doesn't mean that you shouldn't read it; you absolutely, 100% should.
What is your favourite book that you had to study in school or college?
For me this has to be The Kite Runner. It's another devastating book that really opens your eyes to different events. There weren't actually over many books that I had to study that I enjoyed, to be honest, but that doesn't lessen the fact that this was fantastic.
What is your number one book to film/TV adaptation?
This absolutely has to be The Hunger Games! The adaptations of these were just fantastic. I love every aspect of them to be honest; every member of the cast perfectly suited their characters and played them so, so well. And Jennifer Lawrence as Katniss; incredible. Truly they could not have found a better person to play that part. Now I want to go and rewatch those fabulous films.
If you gave one piece of wisdom to your younger self, what would it be?
Not to let myself get so cut off from people; to find some sort of club to join if nothing else. That may sound a bit odd but I have really bad social anxiety and ended up accidentally isolating myself over time so yeah, I'd definitely have to advice myself against that as it's very hard to meet new people now.
What is your favourite hobby outside of reading?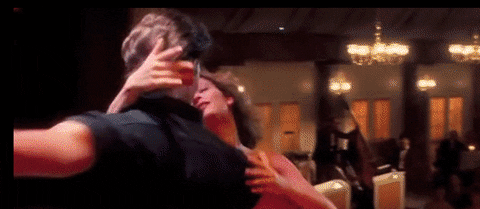 I love making jigsaw puzzles, especially when I can find fantasy art style ones; they're absolutely gorgeous! I've loved making puzzles for as long as I can remember to be honest. And then there's dance too. I do get self conscious doing it thanks to my anxiety but it's also good fun. I do Ballroom & Latin once a week (:
Show us your favourite photo on your phone.
I love a lot of the pictures on my phone but ultimately I had to choose this one. It's of my last two dogs, Alfie and Penny, who I miss so much. As you can see they're both absolutely gorgeous and just adorable! They both had such wonderful personalities too and I miss them every day.
What is your biggest worry or insecurity about your blog? We all have them, so let us reassure you!
Probably that I'm not good enough at writing posts; that they aren't interesting, engaging or well written enough. I panic a lot about whether the content that I share is good enough. I also worry that I don't read enough but I'm hoping that that'll change soon.I definitely want to throw myself back into reading once I've finished off a couple of blog posts that I have planned for January.
Free question: what do you wish people asked in tags, but they never do? Now's your chance to answer it!
I really struggled with this one at first but then I remembered something that I'd thought of before that gave me a question and an answer:
What's one thing that you think should be taught in schools?
Definitely some kind of basic First Aid along with some details about certain diseases and conditions. The main thing that I've never understood is why they don't teach you what to do if somebody is choking. That's definitely something that could potentially be life saving. Then there's things like the recovery position and what to do if you find someone whose unconscious; I know you'd call for help but it would be good if they taught people what else to do too. And then health wise I think that schools should teach people the warning signs of certain medial conditions and diseases. You get the adverts on TV concerning strokes, for instance, but I was never told about them in school. I just feel that some basic first aid teachings and background information on these things could truly be useful to people.
I Nominate:
Kaya @ A Fictional Bookworm
Madison @ Madison's Inkwell
Sophie @ Sophie's Corner
Marie @ Drizzle & Hurricane
Aditi @ One In A Million
Kristin @ Kristin Kraves Books
Evelyn @ Evelyn Reads
Lais @ The Bookish Skies
El @ Elated Books
Sara @ The Bibliophagist
Jade @ The Elder Books
Obviously there's no pressure for any of you to do this but I wanted to nominate as many people as it said to as it's an awards tag and I think it's a wonderful way to show other bloggers that you appreciate their posts.
What book, if any, would you most love to see a prequel of?
What were/are your favourite and least favourite subjects at school?
What's your favourite film that was released in 2019?
What fairytale character would you be willing to trade places with?
What inspired you to start blogging?
What's one piece of advice that you think all new bloggers should know?
If you could meet anyone, past or present, who would it be and why?
What's your favourite lesser known, or talked about, book?
Which fictional character do you most admire?
What generally beloved character gets under your skin?
What are you goals for 2020?