This month I decided to make a list of five of the places that I think would be perfect to visit around Christmas. Originally I planned to get it typed up and posted much earlier in the month but I got distracted with planning posts for 2020 (I know, where's the logic in that when I still have some December posts to finish off?) so this is much later than it should be. Some of these attractions have events going on into January however and the others… well there's always next year? At least mentioning them now gives people plenty of time to plan trips to them next year if they want to. Hopefully I'll get to go to a few of these next year too.
Please note that some of these places require you to book tickets in advance.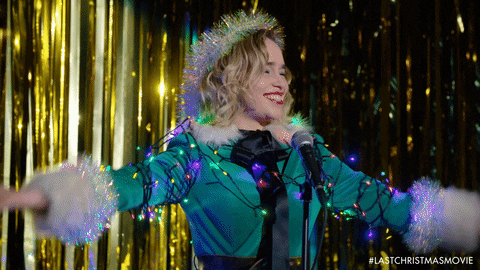 I've mentioned Longleat several times in these posts now but I absolutely couldn't not mention them in this list of places to visit at Christmas. Their lights are absolutely spectacular and honestly the best that I've ever seen. The pictures that I've included are from previous years as I don't want to spoil the chance for anyone who does get the opportunity to visit to see them in person for the very first time. Trust me though, they are well worth visiting for.
So, like always, I think that Longleat is a wonderful place to go for the chance to see its animals within the safari drive through. I won't go on about them too much, as I've mentioned them plenty in the past, but I will say that they're wonderful to see at any time of year. During the winter – especially when it's wet – you probably won't get to see all of the animals that you usually would. When I went the giraffes were inside, as was Anne the elephant and several other animals. But I did get to see the tiger cubs who were absolutely adorable and playing around like rather big kittens! They were so gorgeous.  I was also lucky enough to see all five gorillas much to my surprise (I was convinced they'd all be inside) and the new wolf pack was on the move again. Plus the red pandas were climbing constantly too. So it really varies a lot as to what animals you will and won't see in the winter but it's still well worth a visit.
The house is beautifully decorated at this time of year and quite interesting to look around. This year it's done up for the 1920s with some spectacular decorations and lovely costumes on display too. The grand staircase is breathtaking right now.
And, of course, there are the lights to see. These are giant lanterns that come in all sorts of shapes and sizes. This year's theme is Myths And Legends and it is definitely worth visiting for. There are Greek Gods and Goddesses, a ship under attack by a Kraken, a few beings from other mythology, dragons, Aladdin and so much more. I loved it so, so much! I honestly could gush about their lights for hours.
Ice Skating: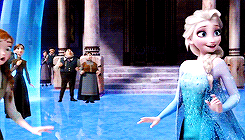 I'm not going to list a specific place for this activity but I'm pretty sure that it's something that's on offer in various locations around the UK and other parts of the world too. Where I'm from they actually get two different ice skating rinks in for this time of year but I haven't been in years. I've actually only ever visited once and worry about feeling self conscious. I'd definitely love to go if I get a chance though. It's so much fun and just the perfect winter activity in my opinion. What could be better than gliding about on the ice? Whilst probably falling, admittedly, but still… it's fun, right? Afterwards, thanks to the cold environment, you also have the perfect excuse to treat yourself to a nice, toasty hot chocolate too.
The time for visiting Highclere at Christmas appears to have been and gone but I still wanted to mention it here, maybe then it'll inspire people to visit next year. I know that I'd certainly love to go there at Christmas time; it was absolutely stunning back when I explored the castle for my birthday so I'd certainly love to see how it's decorated for the festive period too.
Getting to tour the house again would be a wonderful experience in itself. The decor, furnishings and various rooms are absolutely stunning to see. Visiting them at Christmas would be amazing; this place is breathtaking without decoration so I'd love to see what it's like when decked out for the festive period.
There are various events available around this time of year including Christmas Tours with Santa's Grotto and Evening Tours with Champagne And Carols. I have to say that it must be a wonderful experience to have carols sung around such a grand tree in such stunning surroundings. Doesn't it seem like the perfect way to get into the festive spirit?
Christmas Markets: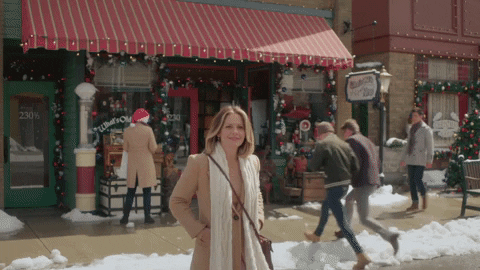 Once again I don't have a specific location in mind for this suggestion but I'm sure that there are hundreds of wonderful Christmas Markets to visit all over the world. And they're the perfect way to get yourself into the festive spirit.

Naturally markets are a wonderful place to look for inspiration and gift ideas. Maybe you'll get lucky and find something beautiful – one year I found some gorgeous wooden giraffes in one – or maybe you won't find anything but either way they'll lovely to look around. A lot also offer free samples of various food and drinks so, if nothing else, at least you'll get to try out some tasty treats

Plus if you visit one later in the day you'll have the perfect excuse to go and see that particular town's Christmas lights once the sky gets darker. I love seeing the lights that everybody put ups and some can be so beautiful to see. I'd love to visit as many towns as possible to see lights truthfully but it's not really an option. I still enjoyed seeing my local lights though.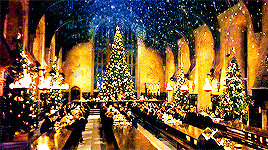 In my opinion any time is the perfect time to visit Warner Brothers Studio Tour, whether you like Harry Potter or not. The sets, costumes and effects are all just incredible to see, making it well worth a visit for anyone. I went a few years ago, as a birthday treat, and definitely want to go again. Truthfully I wanted to return the second that I left – yes, it really was that good – but now I have even more reason to want to go again. Since I went the Forbidden Forest and Gringotts have both been added to the Studio Tour. So this is a place that I want to visit anyway but I do think that it's the perfect place to visit at Christmas.
Firstly, in all honesty, what could be better than visiting Hogwarts at Christmas? As someone who absolutely adores the books and movies it sounds like a dream come true. Visiting the Studio Tour it honestly is like being there so, even without the Christmas features, I'd have wanted to visit here over Christmas.
Whilst at the Tour you get to see a lot of familiar sets and find out just how much time, effort and detail went into every aspect of the movies. The books, the portraits, the costumes, the scenery, the effects; all of it took some amazingly creative effort and hard work.  As I mentioned above you can visit the Forbidden Forest and Gringotts but there's also Diagon Alley, The Great Hall, the Gryffindor Common Room, Privet Drive, Dumbledore's Office, the Weasleys' kitchen and so much more.
Especially for the festive season the Great Hall is lined with Christmas trees, decorated with golden baubles and topped with witches on miniature broomsticks – how awesome do those sound? The dining tables are set up for the seasonal feasts – including Christmas puddings surrounded by real flames . And the stage is decorated as it was for the Yule Ball. This must all be stunning to see! You also get to discover how snow that never melts was created and learn all about the different types of 'snow' used in the films. Plus you can learn how flames without fire were created too. Other sets are also dressed for the occasion and the Hogwarts castle model – which completely took my breath away in the past – is also covered in snow.

---
So those are five places that I think would be perfect to visit over the festive period. Have you visited any of them in the past? Do you want to? What's your favourite place to visit at Christmas? Do you love going to see the lights in different places?